<![if !vml]>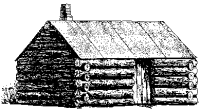 <![endif]>QUERIES FOR LIVINGSTON COUNTY 1999
QUERIES WILL BE POSTED AS SOON AS POSSIBLE. Please just post a query only if you have a link to Livingston County, Illinois. Make the query brief so we will be better able to assist you in your search. Queries will be posted for our searchers to respond to. Your hosts will reply only if we have pertinent information about your family. Thank you for visiting our County Page. We welcome any Livingston County Information you would like to share with our visitors. Feel free to email me. Happy Hunting.  ANNETTE
NOTE FROM ANNETTE:
LIVINGSTON COUNTY COURTHOUSE new PHONE NUMBER: 815-844-2006 (County Clerk's Office). They will perform searches, charge is $5.00 for each search. Birth, death and marriage records are located at the courthouse. Address is Livingston County Courthouse, 112 W. Madison, Pontiac, Il. 61764.

DON'T FORGET TO CHECK OUT OUR OTHER PAGES. THEY MAY HELP YOU ANSWER OTHER QUESTIONS
---
1/2/2000)
LEE, GEORGE A.: I am trying to locate any info on George A. Lee who died in Odell on 4 Mar 1884. I have tried other sources to no avail. I would like any info on the Muzzy family from Odell also. Thank you. RAY PRICE 12/29/99
---
DUFF, ROBINSON CUNNINGHAM: Elusive great-grandfather w/no record of parents names in family papers, obit or any of the many internet sites: Robinson Cunningham DUFF b-1/8/1855 Huntingdon,PA. According to a 1954 centennial book of El Paso, Ill. (Woodford Co.) "El Paso Story," he "grew up in Pontiac." He married wife #1 (name?,place? date?) They had 2 sons-C. WIlliam DUFF b-1879 & Emory A. DUFF b-1882 & wife #1 died. He married wife #2 (date?) -Ida Katherine GERBERICH b-2/11/1867 Washington, Tazewell Co. Ill. (Her father, Andrew GERBERICH, boug ht a farm that year 2 mi's west of El Paso.) A son Robinson Earl DUFF was born 1/18/1895 on "the Frank Koerner farm." (Perhaps the farm the Gerberich's bought?) "Con" DUFF (@"El Paso Story") "was in the drayage business when they lived at 29 East First Street, and that he had one bay team which performed the additional duty of hauling the city fire engine." They apparently moved to Wolcott, White Co., Ind. in 1895 or early 1896 because my grandmother, Harriette Pearl DUFF was born 6/1/1896 in Wolcott Ind. Anyone with connections to any of this info out there? My cousins and one living aunt will be extemely grateful. Thank you. PAT GILLESPIE WELZENBACH12/25/99
---
FETCHO, RAYMOND JOHN: I am looking for any information on the surname FETCHO. My grandfather was born in Livingston Illinois. Unknown if its the county or one of the two cities of Livingston. However, my dad did say it was not far from Peoria, Illinois. My grandfather's name Raymond John Fetcho Parents Andrew and Charlotte Fetcho-- unsure of Charlotte's maiden name He had two older brothers Andrew and George and one younger brother Arthur George may have died in Illinois has he was only 4 when he died. Any info greatly appreciated. JULIE FETCHO 12/21/99
---
LOUDERBACK/MANLEY: Hersey Jane Louderback md. Harry L. Manley 29 Dec 1882 in Livingston Co, Ill. Both are buried in Cornell Cemetery in that county, but I don't think they died in Illinois. Can anyone supply full death dates and location? Currently have Hersey Jane 1863-1947, and Harry L. Manley 1860-1933. They had a dau. Edna Manley b. 1883 who married Arthur Harwood. Thank you, Kathleen Rizer KATHLEEN RIZER 12/14/99
---
MARTIN/HIBBARD/TARRANT: Seeking descendants and/or researchers that have come across the names Of Allen MARTIN, and his wife Larinda HIBBARD. Allen and Larinda were married on the 9th of December, 1872, in Kankakee County, Illinois. Possible children from this marriage are William C. MARTIN, Minnie MARTIN, and Marena MARTIN TARRANT. Larinda later died near Cullom, Illinois on the 11th of April, 1886. JACK MARTIN 12/12/99
---
SWIFT, JESSE PHIELDON: Hello, I'm trying to find my grandfather's parents. His name was Jesse Phieldon Swift born oct.15,1895 in Linn Creek, Mo. His family came to Mo. from Illinois. His parents were Charlie Swift and Florance Mae Gennett. I found an Elizabeth "Jennie" Ellen Swift in Livingston county. Just a stab in the dark to see if this is the same family. Can't find anything on Charlie or Florance. All I know is their names and that they came from Illinois. I appreciate any help. Thank you. SANDY SWIFT-LAXTON 12/5/99
---
SYLVESTER, WILLIAM J.: I would like to know if anyone has information on a William J. Sylvester born Jan.1,1896 in Forest Illinois . Parents names Patrick & Mary Sylvester.This was my grandfather and my greatgrand parents. Thank you MARY BRAASCH 11/28/99
---
BLUE, HAYS, YOKE. I am looking for any information regarding John HAYES, Jr. b. 1850/4 Ottawa, LaSalle, IL [his parents John HAYES, Sr. & Margaret 'Peggy' Lucinda YOKE] m. 4 Aug 1878 [Union Twp, Livingston, IL] Mina BLUE b. abt 1859 Ashland, Ashland, OH [her parents: John BLUE & Eliza ORENDOFF] Appreciate any help! TERRY HOWARD 11/27/99
---
FISCHER, NELLIE E.: daughter of JOHN FISCHER and EMMA KURTENBACH. She was born October 01, 1895 in Piper City, Illinois, and died February 05, 1967 in Chatsworth, IL. Would someone please search the Livingston County 1890 Census for BOUHL, FISCHER, KURTENBACH & REICH families? CHRISTEN11/27/99
---
BOUHL - REICH - ZIEGLER: Children of NICHOLAS BOUHL and KATHRYN REICH are: i. JOHN2 BOUHL. ii. MICHEL BOUHL. iii. ANNA BOUHL. 2. iv. GEORGE BOUHL, b. February 07, 1856, Kappelkinger, Loraine, France; d. May 03, 1931, Piper City, Illinois.
2. GEORGE2 BOUHL (NICHOLAS1) was born February 07, 1856 in Kappelkinger, Loraine, France, and died May 03, 1931 in Piper City, Illinois. He married BARBARA ZIEGLER October 26, 1880 in Geblingen, Germany, daughter of ZIEGLER and MARIA WAGNER. She was born May 17, 1857 in Gueblange, France, and died April 26, 1923 in Chatsworth, Illinois. Children of GEORGE BOUHL and BARBARA ZIEGLER are: 3. i. ALBERT3 BOUHL. 4. ii. MARY JANE BOUHL. iii. GEORGE BOUHL, m. MARY SHOON. 5. iv. MATILDA BOUHL. 6. v. ANNIE BOUHL. 7. vi. IDA BOUHL. 8. vii. JOHN BOUHL, d. Chatsworth, Illinois. 9. viii. EDWARD F. BOUHL, b. November 11, 1894, Piper City, Illinois; d. December 28, 1963, Chatsworth, Illinois.
3. ALBERT3 BOUHL (GEORGE2, NICHOLAS1) He married MARY. Children of ALBERT BOUHL and MARY are: i. ALBERT4 BOUHL. ii. IRENE BOUHL. iii. BERNICE BOUHL. iv. MARGARET BOUHL. v. RUTH BOUHL. vi. GRACE BOUHL. vii. WAYNE E. BOUHL.
4. MARY JANE3 BOUHL (GEORGE2, NICHOLAS1) She married ARCHIE E. HAYES. Children of MARY BOUHL and ARCHIE HAYES are: i. CHARLES4 HAYES. ii. GEORGE HAYES.
5. MATILDA3 BOUHL (GEORGE2, NICHOLAS1) She married FRED WALLE. Children of MATILDA BOUHL and FRED WALLE are: i. FRANCIS4 WALLE. ii. LAWRENCE WALLE. iii. MARION WALLE. iv. ELLSWORTH WALLE.
6. ANNIE3 BOUHL (GEORGE2, NICHOLAS1) She married JESSE WALLE. Child of ANNIE BOUHL and JESSE WALLE is: i. GEORGE4 WALLE.
7. IDA3 BOUHL (GEORGE2, NICHOLAS1) She married JOSEPH SCHALL. Children of IDA BOUHL and JOSEPH SCHALL are: i. VERNON4 SCHALL. ii. ELOISE SCHALL. iii. BURNELL SCHALL. iv. GLEN SCHALL. v. LOIS SCHALL. vi. RITA MAY SCHALL.
8. JOHN3 BOUHL (GEORGE2, NICHOLAS1) died in Chatsworth, Illinois. He married GLADYS GILLETTE, daughter of HOMER GILLETTE. She died in Lake Geneva, Wisconsin. Children of JOHN BOUHL and GLADYS GILLETTE are: i. JOSEPH4 BOUHL, b. 1924. ii. KEITH E. BOUHL, b. November 1925. iii. KENNETH P. BOUHL, b. November 1925. iv. GERALD R. BOUHL, b. December 24, 1929.
9. EDWARD F.3 BOUHL (GEORGE2, NICHOLAS1) was born November 11, 1894 in Piper City, Illinois, and died December 28, 1963 in Chatsworth, Illinois. He married NELLIE E. FISCHER November 23, 1921 in Chatsworth, Illinois, daughter of JOHN FISCHER and EMMA KURTENBACH. She was born October 01, 1895 in Piper City, Illinois, and died February 05, 1967 in Chatsworth, Illinois. Children of EDWARD BOUHL and NELLIE FISCHER are: 10. i. JEROME E.4 BOUHL, b. August 30, 1922, Chatsworth, Illinois. 11. ii. MARY AGNES BOUHL, b. February 24, 1924, Chatsworth, Illinois. iii. ROBERT J. BOUHL, b. May 05, 1929, Chatsworth, Illinois; d. February 24, 1985, Normal, Illinois. SANDY 11/23/99
---
HUMBERT, LUCIEN & FRANCES: Hi, I am looking for any relatives who are descended from Lucien & Frances (Vitoux) Humbert.. They came to US in 1892 and their 1st son Frank Humbert was b in ILL. If you are in this line and are interested in exchanging info please email me direct.. REBA HUMBERT 11/23/99
---
CARTER,WILLIAM H. & FRANK H.: In 1948, my great uncle, Andrew J. Carter passed away. Andrew was the mayor of Aurora, Illinois from 1941-1948. In his obituary, his brothers were listed as living in Pontiac, Livingston County, Illinois. They were William H. and Frank H. Carter. Does anyone have access to a death index for Livingston County. I would be interested in finding the date of passing for both of them. CARTER SCOTT 11/20/99
---
GOODRICH/FRAVOR: Annette: I am in the family line of Nancy Fravor, b. July 7, 1802 in Richfield, Otsego Co., N.Y., d. July 4, 1892 in Saunemin, Livingston Co., Ill. m. Gardner C. Goodrich, b. May 6, 1800 in Pittfield, Otsego Co., N.Y., d. May 10, 1891 in Saunemin, Livingston Co., Ill. Date of marriage is November 6, 1822 in Rich-field, Otsego Co., N.Y. Daughter, Amanda M. Goodrich, b. March 24, 1824 in Richfield, Otsego Co., N.Y., d. April 9, 1918 in Severance, Doniphan Co., KS. m. Thomas Wesley Royal, b. March 22, 1846? in Mason Co., Ill., d. July 18, 1892 in Salem, Marion Co., OR. I have no date of marriage. Daughter of Amanda & Thomas is Ella Rocelia Royal, b. December 17, 1858, place unknown. d. December 15, 1943 in Mound City, Linn Co., KS. m. Albert DeForest Wood, b. June 10, 1859, place unknown. d. June 29, 1944, Mound City, Linn Co., KS. Date of their marriage is April 27, 1880. He was a Methodist minister in Kansas & Colorado. Their oldest daughter is Ina Inez Wood, b. April 24, 1881 in Americus, Lyon Co. KS, d. in 1963? in Boulder, Boulder Co. CO. m. Charles Everett Dougherty b. January 26, 1879 in Emporia, Lyon Co., KS. d. May 29, 1951 in Boulder, Boulder Co., CO. date of marriage is April 26, 1902. Their second child is Ione Belle Dougherty, b. November 30, 1904, in Medora, Reno Co., KS. d. October 15, 1996 in Del Norte, Rio Grande Co., CO. February 2, 1925 m. William Garfield Little in Brawley, Imperial Co., CA. He was born July 3, 1902 in Akron, Washington Co., CO. d. October 2, 1995 in Del Norte, Rio Grande Co., CO. I am their oldest son, William E. Little, b. July 31, 1927, Turlock, Stanislaus Co., CA. I would appreciate any information you could forward on to me concerning Nancy, Amanda, Gardner, Thomas Royal, or any of the other people in that family line. sincerely, BILL11/17/99
---
CAREY, PATRICK: Hello Annette, My name is Janyce Hanish living in Sun City Center, FL. While searching for my great-grandparents I found they lived in Sunbury Township in 1880, so I was really excited when I found your home page. Just some history as I know it: Patrick Carey was 32 years old and born in IL, his wife Mary Ann was 28 born in Mass and there were 4 children: Alice 8, John 7, Maggie 3, and Mary 1 all born in IL. By 1888 Patrick was dead, exact date I don't know but the story is he was born and died on St. Patrick's Day. They were Catholic. Was St. Bernard's a Catholic Church? If not, what Catholic Church would have been closest for them to attend. My grandmother is Mary and she would have been baptized there also. Well, enough for now, finding your home page made my day. Thank you for any help you can give me. JANYCE HANISH 11/17/99
---
COX, JOHN: I am looking for any information about John Cox or his wife Margret Murphy Cox who lived in the Odell area about 1870.RESEARCHER11/17/99
---
ROSE, CHARLES M.: I am hitting a brick wall with my ROSE family. My grandfather, Charles M. ROSE, was an officer in the WWI - or so family legend states. I have not been able to find anything to document this. Could you please look him up? He was born in Pontiac, Livingston, Illinois in either 1885 or 1887. Thank you so much . SUE 11/16/99
---
FISHEL, ORVILLE GERALGUST: His obituary says he was born in Pontiac, Livingston Co., Illinois in 1888. His parents, Geralgust and Mary Ellen (PHILLIPS) FISHEL married in Ford Co IL in 1879. looking for PHILLIPS and FISHEL families in Livingston Co., also a grain elevator with the name FISHEL on it. Thanks. DONNA11/15/99
---
KNOUSE, JACOB A.: I could really use your help. In the Livingston Co., 1860 census, there is listed - Jacob A. Knouse #873 > Pike Twp. I need to know if any more names are listed with him. Trying to track down my family, which has been a very trying time. There are a lot of Jacob's with the surname of Knouse/Knous/Kanouse/Knauss/Knawse. They moved around a lot, so I'm having a time keeping up. Thanks for your help. BONNIE KANOUSE 11/12/99
---
HADDEN, NELSON LEWIS: I would like to post a query: Searching for information about Nelson Lewis Hadden, b. 1839, Kendall Co, IL. Served in Civil War from Kendall Co. Family records show him farming near Cullom, ca. 1897. In 1870, he married Margaret Shannon (where?) After 1902, they moved to Primghar, IA. Any information about their time in Cullom would be appreciated. ANNE SEARS 11/6/99
---
EMM/IMM: I am researching the Emm/Imm families in Livingston County Illinois. I have family members buried in Longpoint and Rooks Creek cemeteries. I would like to share family information with anyone that is related to these families, they originated from Germany and I am told 6 brothers came to the USA. My father was a Emm, my grandfather was a Emm and my great-grandfather was a Imm. The spelling variation still exists today, but we are all related to the original 6 brothers, some family members remained in Germany and never came to the US. I am told we are not of German origin, but possibly Danish, French and English. I welcome hearing from anyone having any information on my people and would love to hear from any living relatives, since my family is now all gone I have lost contact with my relatives or cousins. The Emm/Imm families used to have family reunions each year and in Streator, Il, a cousin John Emm kept me posted on these happenings, he passed away some time ago and no one has contacted me for some time about any reunions being held currently. Family links are Lurtz, Block, McCown, Steinhoff, Aten, Howell, Koopman, Donovan, Smith, Richardson, Hahn, Fahsbender, Phillips, Jacobs, Timmerman, that married to the Emm and Imm families. Thank you for any assistance, JUDY CANFIELD11/5/99
---
KEEFFE, JAMES & ELLEN: I'm searching for information on my great-great grandparents, James Keeffe, and Ellen Hennessey Keeffe. They were in LaSalle County in the 1860s, but are said to have settled in Livingston County shortly thereafter. Their son, John, is buried in the Catholic cemetery in Chatsworth. His son, John in the Catholic cemetery in Piper City. I'd like to be able to link them back to Ireland. James and Ellen came over in 1842-4. I think all of their children were born in Ireland. My great-grandfather, John (Chatsworth) wrote in a Ford County history that he came from Ballyporeen, Co. Tipperary. If I could find an obituary or something of James or Ellen, I might get a little closer. I'd also like to be able to visit their graves. Any help or ideas you have would be appreciated. JIM KEEFE Little York, Ill. 11/4/99
---
DANNEMANN, JACOB: I am trying to locate an obituary for a Jacob Dannemann who died December 24, 1915, near Chatsworth in Livingston County. Can you direct me to who to get in touch with to obtain a copy of such? Thanks! MARINA ANDERSON 10/31/99
---
RHODE, ANDREAS: I am seeking information on Andreas RHODE who came to Livingston Co. in the early 1860s. He was born May 1819 in Schleswig, was married at least twice and had several children born in Livingston Co. I have searched all of the obvious (census, courthouse, county histories, etc.). Is there someone out there who knows anything of this family? Sheila Seemann-KapellaSHEILA
 

SEEMANN-KAPELLA
NATURALIZATION: Have relatives who lived in Livingston County and were naturalized - per censuses - in 1904 for 1 couple and no date for another (1920 census lists him as 75, emigrated in 1855, and naturalized). What was criteria for naturalization? If naturalization records are available, who far back?, who do I contact to obtain copies? Thanks, Anton ANTON10/20/99
MC GREEVY, EDWARD MICHAEL: Annette: your stained glass on your web page is beautiful. My gf: Edward Michael McGreevy was born in Odell, Livingston Co. in Illinois in l865. His four brothers were: Dan, Tom, Will, Jack, and one sister:Mamie. Their parents were Edward McGreevy, born in Ireland: co. and date unknown. and Julia Barrett , place and dob unknown . If anyone researching McGreevys recognizes these names please contact me as I have more information on Irish McGreevys. Thank You! A (McGREEVY) RAMBIN 10/18/99 NOTE NEW EMAIL ADDRESS 10/00
FLATT, CHARLES ROYAL/ BRYNING, PEARL GRACE: A relative of mine, Pearl Grace Bryning, married Charles Royal Flatt of Dwight, IL, in October 1906. Are they shown in the 1910 census records of Livingston Co, IL? YVONNE SHULTIS 10/18/99
STEPHENSON, THEODORE: I am looking for others researching the family of Theodore Stephenson, who lived in Livingston County in the mid to late 1800's. The family moved to Livingston County from Mason County, Virginia (later West Virginia). I have a considerable amount of information that I would be glad to share. Linda Easley LINDA EASLEY10/18/99
CARROLL, THOMAS OR MARTHA: My name is Ed Carroll. I am looking for any info on my grandfatherThomas Carroll or my grandmother Martha (Casey)Carroll. they lived in Odell ,IL.They are on the 1900 cencus.They had one child ,Thomas,(my father) born 1899. They died some time between 1900-1911 Thank you for any info you may have . I have hit a brick wall. ED CARROLL10/14/99
EGGE, BAARD: The family Baard "Barney" Olson EGGE, b. ca. 1839 in Norway, wife Martha Larsdtr. Jormeland (Jermeland), b. 29.04.1845 at the farm Jormeland, Hjelmeland, Rogaland, Norway and children a. Bertha, b. 15.09.1867, b.Lars (Lewis), b. 11.02.1869, c. Kari (Carie), b.26.02.1871, c. Karen (Sarah?), b. 25.06.1873, d. Hendrik (Henry), b. 01.06.1876 and Bernt Martin, b. 22.09.1878 - all children born near Rowe/Pontiac, Livingston County. The family is listed in the 1880 census living in Pontiac Township, Livingston. They probably join the Rowe Lutheran Church ? Their first child Bertha did marry Halvor WELAND, b. ca. 1860 in Norway at Rowe church 14. oct. 1884. Halvor son of Halvor and Elen Weland. A family Barney Olson was members of Corinth Norwegian Lutheran Church after 1893. I haven.t had any access to this church records. Does anyone know of this family? BJARNE JORMELAND Stavanger, Norway. 10/12/99
KENSEL: Trying to find anyone with the last name of Kensel. German Descent. WAYNE KENSEL 10/11/99
NATURALIZATION: I wrote the Livingston Co. IL County Circuit Court Clerk to request a copy of a Petition for Naturalization for a direct ancestor . His Declaration of Intent (dated 14 MAR 1890) and Final Certificate of Naturalization (dated 14 SEP 1892), was issued through said county. I received a response that the Petition I requested was not available to the Court Clerk. I was under the impression that the Final Certificate of Naturalization followed the Petition for Naturalization, and came from the same Court. Could someone help me? I need to know where to write to order these papers, am desperate for the information I hope to find listed there. I included the name of the individual, as well as dates and the specific court numbers of the two documents I have when I made the request..Does anyone know how and where (the mechanics) for getting this Document from this County? I need to know what to do. CATHY10/8/99
SPURGEON, MARTHA JANE: I am tracing the Spurgeon side of my family and would like to know if anyone has any info on MARTHA JANE SPURGEON. Martha Jane was born in 1828 and married James R. Carson 4-6-1851. They owned a 160 acre farm in Livingston Co and had three daughters. After Martha Jane died, James moved to Hamilton Co. Indiana with his three daughters and remarried. Does anyone know who Martha Janes's parents were and where she was buried? I'll be glad to share info on the rest of the family. Thank you, ELIZABETH ENGLAND 10/5/99
BUTLER, CHARLES: I am looking for any information pertaining to Charles Butler, (1840 - 1920). Charles was from New York but was living in the Livingston/Grundy County area by the early 1860's. This we know because he is listed in the 129th Infantry, B Co. roster which also shows that he listed his residence as Boughton (Twp?). He married Mary Eldred, who was from Gardner, in 1872. They had five children and then Mary died in 1882. He eventually moved to Nebraska and lived with one of his adult children there until he died at age 80. If anyone has run across any information regarding Charles Butler it would be greatly appreciated. CATHIE MORLOCK 10/2/99
BENNETT, GEORGE: I am looking for descendents of George BENNETT married to Clara MCROY abt. 1873, in the town of Newtown,Livingston Co. Children were Edwin, Nettie, Auther, and Gloria A. Bennett. CAROLE 10/1/99
BARRINGER, BESSIE: Hello, my grandmother, Bessie Barringer, lived with her family in Cornell, Ill., in the 1890s. She had a sister, Margaret. Bessie m. Charles A. Gill. Trying to find out the names of my great-grandparents, the Barringers. Thank you. JULIE MUNN 9/27/99
HALLORAN, WILLIAM: married to Hannah Fitzgerald. We found a very large headstone in St. Paul's Cemetery in Odell with the name HALLARAN on it. It think it may be my great-grandparents' headstone. Anyone with information please contact KAY HEINIG 9/26/99
SCHIMMEL, GEORGE JOHN: married to Evva Barbara Sheaffer Birth dates, marriage date, death date, parents names NEEDED ! Children 1. Edith...born 21 Feb, 1899, Died 16 Aug 1988, married last name Ward, married in Clear Lake, Ia. 2. Lillian ..born 15, Aug 1903,died. Apr.1988, married Ben Ringham in Mason City , Iowa 3. Tillie...need dates...Married name Hill..Where ? Dates ??? 4. John G.-Born 16 Oct. 1890 born in Ashey Co. ? Died 28th Aug, 1982, in Kossuth Co., Algona. Iowa, Married to Myrtle E. Williams in Corwith, Iowa. John G. Schimmel is my children's great grandfather. Carl born in Sept. 12, 1896, died, Jan 1987, in Blue Earth, MN, Married to Della ??Last name unknown, from Blue Earth, MN Charles William Born in ?/?/1897 in Flanagan, Il, Married Addelle Garman, Feb 6, 1918 inWesley. Iowa. Two more sisters unknown, Lookin for help on those. Great Grandpa John G. Schimmel recieved his Education in Illinois and Lived with his Parents on Farms near Flanagan and Pontiac, IL. Looking for Family information. thank-you in Advance. JOYCE ANN DAY 9/20/99
SCHMIDT, JOHANNES CONRAD:I am searching for the burial location for J Conrad Schmidt (Johannes Conrad) born January 12, 1809 and died August 7, 1872 and his wife Louise (?) born about 1810 and died May 30, 1891. Please post this note to your inquiry page. Thank you.LAURIE JASINSKI9/17/99
KAYLOR: Looking for Jeremiah KAYLOR, who was in Dwight, Livingston Co, IL in 1901... Did he remain here ?? Marry here ??? & is he buried here ??? He was born 20 Oct 1851 in either Stark Co, OH or Huntington Co, IN. His parents & a lot of his siblings remained in Huntington Co, IN. Any HELP appreciated JANICE E. SANFORD 9/15/99
HANNIFIN/HANIFANS/HENEPHINS: Hannifin name My ancestors were in Livingston County in 1870 & 1880 in Waldo Township. When I tried to go back to 1860 I find that Waldo Township is not listed on the 1860 Federal Census. Any Idea why it would not be included...Could Waldo Twp.have been created out of some other Township between 1860 and 1870??? Where would be best place or way to get a Township map of Livingston County??? Are there any Hannifins, Hanifans, Henephins or H515 Soundex names today in Livingston County. In1880 there were 25 people in at least 3 families with that name. Did they all leave???? Thanks , WILL HANNIFIN 9/14/99
KERRINS, THOMAS P.: I'm interested in any information about Thomas P. KERRINS who lived around Charlotte and Chatsworth. He married Maria FAYE. Their son Leo Eugene KERRINS was my grandfather. Thanks. Kelly Incitti KELLY INCITTI 9/11/99
DOWNS, MICHAEL: I am researching my great-grandfather Michael E. Downs who appears on the 1860 census of La Salle County, then on the 1870 Census of Livingston County. He lived in Griswold and died there April 26, 1890, buried in the Catholic Cemetery in Chatsworth. b. 1815 in County Clare, Ireland. He was married to Mary Jane O'Brien Downs in Buffalo, NY. I do not know of his whereabouts between the time he came to the U.S. probably around 1845 until he shows up on the 1860 census living in Lostant and Tonica and then to Griswold. He was 53 years old on the 1870 census and worked for the railroad. His children were Margaret Downs who married James McNamara; Mary Downs who married Dennis Brennan 1883; Patrick William Downs who married Nellie Summers 1888; Elizabeth Downs who married John Brosnahan 1892; Charles Homer Downs who married Catherine Marie Fraher 1893. This Downs line is also related to the Fraher's of Livingston County. They lived in the Griswold, Saunemin, Odell, Chatsworth, Cullom areas. Any help would be most appreciated. I have visited your state twice, been to the courthouse, library, cemetery, etc. but can not find anything on Michael E. Downs or Michal Downs other than his name appearing on the 1860-70 censuses. Thank you. SYL BAKER 9/9/99
PHILLIPS, EDWARD: Seeking parents of Edward PHILLIPS b. 1 Aug 1845 in Chatsworth, Livingston, IL. Parents were born in England. He was in Germanville Twp in 1880 census. Married Melinda Jane Graves Nov. 1870. Children: William, Clara E., George, Alonzo. GRETCHEN HAKOLA 9/9/99
BENSON:I am looking for information on my great grandmother Eli (Dyvig) Benson. She was born in Norway 22 May 1856 and migrated to the Odell area with her husband Bjorn S (Sabbe?) Benson in the early 1870's. She died 23 May 1886 and was buried in Livingston or a nearby county (they were farmers). She had 5 children, my grandmother Clara was the third, born Oct. 1880. They were probably Lutheran. Bjorn (Ben) later remarried and is buried near Emmetsburg, Iowa. I plan to do a search of records in the Odell area this summer but would be happy with any information anyone can give me. Others (I don't know how complete their searches) haven't turned up anything. TERRY BERKLAND 9/7/99
McMURRAY, ALBERT A.: I am desperately seeking info on Albert A. McMurray Capt. Union Army b. Abt 1826 who enlisted in Streator for Civil War. I know he was married to a Ruth Plymore and had several children born in Illinois(at least 2 list Ill. as their birthplace on census records). I have no idea who his parents were, where he came from or anything else other than where he enlisted for service. Any info. you can provide would be greatly appreciated. Thank you, DEBORAH MCMURRAY FORRESTER9/7/99
COTTERELL/COTREL: About 1850 John Cottrell (Cotterell, Cotrel, etc) is said to have moved from Will Co to Livingston. Can someone look him up in the 1850 Livingston Census? JIM CAVE 9/3/99
NEWSPAPERS: I have copies of articles taken from two Pontiac newspapers concerning a well explosion. The papers are dated Friday, October 20 1893. One of the papers is the Free Traveler and Observer. I don't have all of the second one, but I do have The Pontiac Se.... I am guessing that it's the Pontiac Sentinel, but I would like to confirm (or deny) this. Thanks for your help. Don Bartley DON BARTLEY 9/3/99
O'BRIEN/HARRINGTON: Hi, I'm Jim O'Brien, live in Jackson MI , but my father-James F O'Brien was born in Fairbury, IL. My family Owned a farm in McLean, Ct, sold 2 years ago. However my paternal grandfather John O'Brien (died 1897), my grandmother Mary Harrington O'Brien, her parents, my 2 aunts, Mary Agnes and Coentha are all buried in the Catholic Cemetery in Fairbury. I need some vital statistics- birth, death,etc. on them. I belive that my great grandfather William O'Brien and his family may have been buried in Bloomington, IL. We are also related to the McGrails and Murtoughs. Any help would be greatly appreciated, Thank you, JIM O'BRIEN9/3/99
ARMSTRONG/MISNER: I have a picture postcard mailed July 12, 1912 from Fairbury, IL to Onarga, IL It is a family picture of the ARMSTRONG family. Ella MISNER ARMSTRONG sent it to her brother, Bert MISNER in Onarga. Ella married Jack ARMSTRONG. Would like to find information on this ARMSTRONG family and any information on the MISNER family. I have not found any information in Livingston County, yet. I am willing to share information and send a copy of picture to anyone that is related and is interested. Thank you for your help. NELDA8/28/99
RISK, ILLINOIS: Hello, I am researching my family tree. I have found several of my relatives on my father's side have come from Risk, Illinois. My Grandmother says it is in Livingston County, but I (being from Pontiac) have never heard of it. Can you please give me some information on Risk? Such as is it in Livingston County and if so, where? What town is it near? Or is it even still a town? The birthdates of the relatives born there range from the 1870's to the 1910's. Where would I contact to get copies of birth certificates? Your help would be greatly appreciated. Thank you for your time, JENNIFER MITCHELL 8/27/99
NETTERVILLE/BOHAN: Any information on the Netterville or Bohan families who resided around Dwight, Pontiac, or Piper City in Livingston County in the 1860's would be greatley appreciated. RICHARD CULHANE 8/27/99
EDNA KANOUSE : b 1 jan 1890 in FAIRBURY, Ill., d 28 jul 1955 in St. Anne or Kankakee. Married John Geiger 10 april 1907 in Southbend, Ind. She was my grandmother. Had a brother, Rueben. Seeking any info re her parents, other siblings etc. Any info will be appreciated. Alan BoudreauALAN BOUDREAU 8/26/99
SEDGWICK, LESLIE K.: I am looking for information on the birth of my grandfather, Leslie K. SEDGWICK who was b. 10/10/1873 in Dwight, Livingston County, Illinois. His father King Sedgwick was m. to Maria Galvin and they lived with her mother Mary Galvin who d. in Dwight. They lived there until at least 1883. Any help would be appreciated DIANA PFEIFFER 8/22/99
HEALD, JOHN & RUSSEL HEALD: I am looking for any information on the John HEALD family that lived in Chatsworth a number of years. John HEALD married Adeline BLY in Erie co PA Aug 1833. Their children were: Robert Wesley, Thomas Jefferson, Sarah Cordelia, John W, Lewis J, Joseph Ryan, Franklin P, Marrion Alanson, and my Grandfather William H. Russel Ray HEALD died in May of 1970 I believe in Chatworth, Livingston co. I am looking for an obit or any info on him. I believe he is buried in Chatsworth Cemetery. He is the son of Lewis and Elizabeth Kirk Heald. I am trying to find any children of this couple. He was born 20 July, 1911. Any information will be appreciated. Would love to find fellow resarchers of this family. Families linked are: GREEN, DENINGER, BEEBE, ASH, TUBBS, BLY, HEALD, HIELD. Old family photos are another interest.RESEARCHER 8/14/99