<![if !vml]>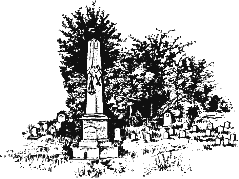 <![endif]>2013 Queries
Richard Frank Bullock
          I am looking for information on  Richard Frank Bullock (b.abt. 1848 in New York supposedly) family of Livingston County? I don't know when they arrived there but were living there sometime in the 1870's. Believe Richard was also known as Frank and may have died before 1880. I only find his wife, Elizabeth and children in the 1880 census.
1880 Dwight, Livingston Co., IL ED 121 p. 18 June 4, 1880 Household 192-196 lines 7-12
Elizabeth Bullock WF 26 widowed Keeping house Ind. Ind. KY
George M Bullock WM 8 Son Ill. Ill. Ind.
Grace L. Bullock WF 6 Dau. Ill. Ill. Ind.
Laura E. Bullock WF 4 Dau. Ill. Ill. Ind.
James R. Bullock WM 2 Son Ill. Ill. Ind.
Forrest O. Bullock WM 6/12 Son Ill. Ill. Ind. (He was later called Fred.)
Richard Frank or Frank Bullock married Elizabeth Mullen, daughter of Harmon and Laura Frederickson Mullen sometimes around 1870-1871. Harmon Mullen lived in Morris, Highland Twp., Grundy Co. Il in the 1870 census-Elizabeth was 16 at that time. Previous to that in the Mullen family lived in De Kalb Co., Indiana.
I have nothing on Richard Frank Bullock's parents, nor a death date or cemetery where he was buried.
Richard Frank's daughter Grace Lillian Bullock married Thomas O'Conner 17 Dec. 1892 in Chicago. She died 28 Aug. 1943 in Chicago. Richard Frank's daughter Edith Bullock married William E. Kindred 4 Sept. 1898, Chicago.
Son Forrest O. or Fred Bullock married Julia M. Lego 16 Oct. 1901, they were divorced and had a daughter Grace b. 1905 in Chicago. Fred or Forrest worked for the Cleveland railroad. Fred and Julia lived with her parents John and Cora Lego in 1910 Chicago, Cook Co., IL ED 647 Sheet 7 or 9 A, April 25, 1910 Household 115-118 3304 Warren Avenue.
Fred's 2nd marriage was to Pearl Jackson. They lived in Oak Park, Cook Co., when she died 18 Oct. 1928. She is buried in Hoopeston, IL. They may have lived in Hoopeston since her family was from Hoopeston.
Fred's 3rd wife was Frantie Louise Laird, ma. 9 May 1929, in Hoopeston, Vermilion Co., IL and they had a son. Fred died in Hoopeston 18 Dec. 1957 and his buried there. I have his obit. His wife Frantie remarried Harold Tarter.
Appreciate any help that can be given.
Carol Hicks
 <![if !vml]>

<![endif]>